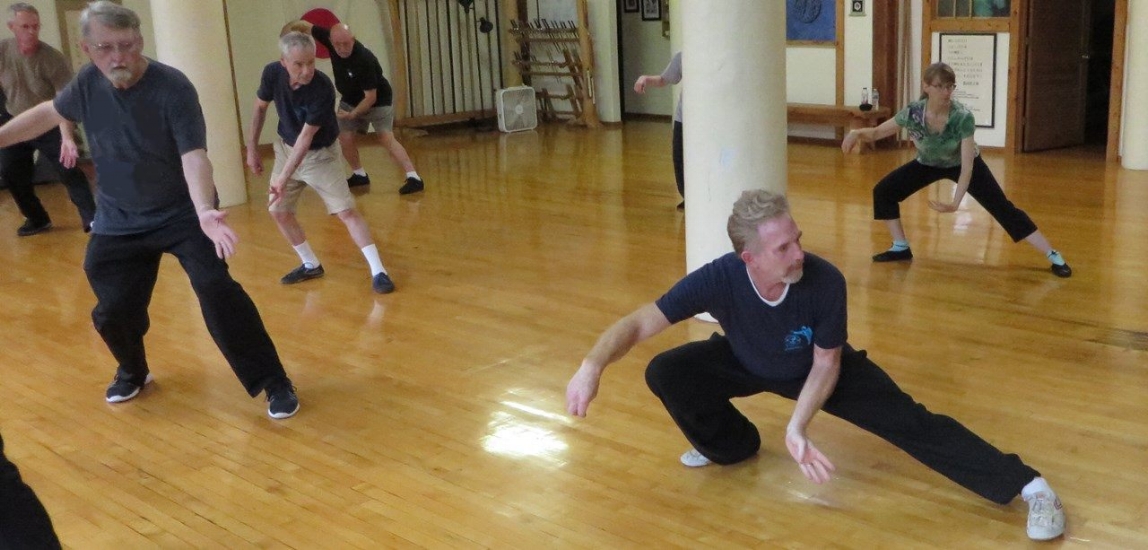 YMAA Western Mass ~ A Traditional Yang-Style Tai Chi Practice Group
Saturday, July 13
Two workshops with Jonathan Chang & Michelle Lin
8 Energies of Taijiquan (9am - 12:30pm)
Explore the concepts and Jing (martial power) patterns of the 8 Energies - Peng, Lu, Ji, An, Cai, Lie, Zhou, and Kao. This workshop expands on the theory introduced in Dr. Yang, Jwing-Ming's "13 Postures" seminar. Details
Introduction to White Crane (2pm - 5:30pm)
This workshop will help students build a foundation for both Soft & Hard White Crane Qigong through breathing techniques, Jing training, and Jing patterns. Beneficial for practitioners of all styles. Suitable for students interested in either the health or martial aspects of White Crane. Details
Cost: (register for one or both topics)
1 Topic: Discount* $70, Regular $90

2 Topics**: Discount* $125, Regular $160
* For YMAA students & attendees of Dr. Yang "13 Postures" seminar held at YMAA Western Mass on April 11, 2019.
** Reflects 10% discount for attending both workshops.
Instructors: Jon & Michelle studied full time with Dr. Yang, Jwing-Ming at the YMAA Retreat Center in Miranda, CA. They are Massachusetts natives who have taught workshops at YMAA Western Mass and other YMAA schools around the world. Learn more: www.barkingrabbit.com
Registration: Contact Jeff Rosen at 413.336.4890 or ymaawesternmass@aol.com
Email us to be notified of future seminars.
Ongoing Enrollment
For martial artists of all experience levels
Try a FREE week of Tai Qi and Qigong classes!
Beginners are welcome to attend the YMAA Level 1 Class or join the next 8-week Beginner Classes in September 2019.
Located in Northampton, Massachusetts
YMAA Western Mass is also easily accessible from Vermont, Connecticut and Central Massachusetts.
Classes held at the Arts and Industry Building, 221 Pine Street, Florence MA (near downtown Northampton)
FEES and SCHEDULE
Donation based
Qigong - Thursdays 4:40 to 5:40 pm
tai chi for health and relaxation - coming soon
$40 per month (includes YMAA monthly dues of $5)
Mondays 4:00 to 5:00 PM
Thursdays 6:00 to 7:30 PM
Saturdays 9:00 to 10:30 AM
(Level 1 students are welcome to take Qigong classes at no additional charge)
$50 per month (includes YMAA monthly dues of $5)
(Following Level 1 Class):
Mondays 5:00 to 6:00 PM
Thursdays 7:30 to 9:00 PM
Saturdays 10:30 to Noon
(Level 2 students are welcome to take Level 1 classes, Tai Chi for Health and Relaxation, and Qigong classes at no additional charge)
Private Instruction and Small Group/Seminar Offerings
By request in Northampton or at your location.